Published in 2020: 20 selected books in Environmental Anthropology
Surely, 2020 has been a strange year. But while much of social and cultural life was disrupted globally, this did not stop quite a number of fascinating books in environmental anthropology from being published. The environment–including a myriad of themes such as multispecies relations, landscape transformation, resource extraction, waste, pollution, wildlife conservation, climate adaptation, and disasters–has been a growing topic of interest to anthropologists. The selected 15 ethnographies and 5 edited volumes listed here (in no particular order) represent some of this exciting trend.
Undoubtedly, anthropology books on the pandemic itself will be coming out soon, and who knows, also on the environmental effects of this global economic standstill. Until then, the books presented here will take you to topics that transcend the current moment, addressing ongoing environmental issues as social concerns.
2020 Environmental Ethnographies
1. Tides of Empire: Religion, Development, and Environment in Cambodia
By Courtney Work

At the forested edge of Cambodia's development frontier, the infrastructures of global development engulf the land and existing social practices like an incoming tide. Cambodia's distinctive history of imperial surge and rupture makes it easier to see the remains of earlier tides, which are embedded in the physical landscape, and also floating about in the solidifying boundaries of religious, economic, and political classifications. Using stories from the hybrid population of settler-farmers, loggers, and soldiers, all cutting new social realities from the water and the land, this book illuminates the contradictions and continuities in what the author suggests is the final tide of empire.
2. Drawing the Sea Near: Satoumi and Coral Reef Conservation in Okinawa
By C. Anne Claus
How Japanese coastal residents and transnational conservationists collaborated to foster relationships between humans and sea life. This richly detailed, engagingly written ethnography focuses on Okinawa's coral reefs to explore an unusually inclusive, experiential, and socially just approach to conservation. C. Anne Claus provides a compelling look at how transnational conservation organizations negotiate institutional expectations for conservation with localized approaches to caring for ocean life.
3. Hunting Game: Raiding Politics in the Central African Republic
By Louisa Lombard
Northeastern Central African Republic – a vast space bordering Chad, Darfur, and South Sudan – is a quintessential 'stateless' space, where the government has little presence and armed actors operate freely. In this first ethnographic and historical study of Central African raiding, Louisa Lombard investigates practices of forceful acquisition, a distinctive political repertoire in which claims to social status are linked to the ability to take (from wild spaces, or from others) and are frequently overturned. People have developed raiding skills to survive and live in a stateless borderland for over 150 years. From the trans-Saharan slave trade, to colonial forced labour regimes, big game hunting and coercive conservation, to rebellion, raiding has flourished where people's status in relation to each other is unclear and where institutional guidance is absent. Hunting Game offers rich comparative insights into the vibrant, if not always salutary, role that forceful acquisition plays in the world today
4. The Sea Commands: Community and Perception of the Environment in a Portuguese Fishing Village
By Paulo Mendes
Azenha do Mar is a fishing community on the southwest coast of Portugal. It came into existence around forty years ago, as an outcome of the abandonment of work in the fields and of propitious ecological conditions. This book looks at the migration processes since the founding of the community and how they relate to the social inequalities for property and labour which prevail today. The book also reflects upon the personal experience of the ethnographer in the field balancing the importance of methodology on the one hand and fieldwork as a research process on the other.
5. Shaving the Beasts: Wild Horses and Ritual in Spain
By John Hartigan Jr.
A vivid first-person study of a notorious equine ritual—from the perspective of the wild horses who are its targets. Wild horses still roam the mountains of Galicia, Spain. But each year, in a ritual dating to the 1500s called rapa das bestas, villagers herd these "beasts" together and shave their manes and tails. Shaving the Beasts is a firsthand account of how the horses experience this traumatic rite, producing a profound revelation about the durability of sociality in the face of violent domination.
6. Birds of Passage: Hunting and Conservation in Malta
By Mark-Anthony Falzon
Bird migration between Europe and Africa is a fraught journey, particularly in the Mediterranean, where migratory birds are shot and trapped in large numbers. In Malta, thousands of hunters share a shrinking countryside. They also rub shoulders with a strong bird-protection and conservation lobby. Drawing on years of ethnographic fieldwork, this book traces the complex interactions between hunters, birds and the landscapes they inhabit, as well as the dynamics and politics of bird conservation. Birds of Passage looks at the practice and meaning of hunting in a specific context, and raises broader questions about human-wildlife interactions and the uncertain outcomes of conservation.
7. Vital Decomposition: Soil Practitioners and Life Politics
by Kristina M. Lyons
In Colombia, decades of social and armed conflict and the US-led war on drugs have created a seemingly untenable situation for scientists and rural communities as they attempt to care for forests and grow non-illicit crops. In Vital Decomposition Kristina M. Lyons presents an ethnography of human-soil relations. She follows state soil scientists and peasants across labs, greenhouses, forests, and farms and attends to the struggles and collaborations between farmers, agrarian movements, state officials, and scientists over the meanings of peace, productivity, rural development, and sustainability in Colombia. In particular, Lyons examines the practices and philosophies of rural farmers who value the decomposing layers of leaves, which make the soils that sustain life in the Amazon, and shows how the study and stewardship of the soil point to alternative frameworks for living and dying. In outlining the life-making processes that compose and decompose into soil, Lyons theorizes how life can thrive in the face of the violence, criminalization, and poisoning produced by militarized, growth-oriented development.
8. Revealing the Invisible Mine: Social Complexities of an Undeveloped Mining Project
By Emilia Skrzypek
Exploring the social complexities of the Frieda River Project in Papua New Guinea, this book tells the story of local stakeholder strategies on the eve of industrial development, largely from the perspective of the Paiyamo – one of the project's so-called 'impact communities'. Engaging ideas of knowledge, belief and personhood, it explains how fifty years of encounters with exploration companies shaped the Paiyamo's aspirations, made them revisit and re-examine their past, and develop new strategies to move towards a better, more prosperous future.
9. Nature Wars: Essays Around a Contested Concept
By Roy Ellen
Organized around issues, debates and discussions concerning the various ways in which the concept of nature has been used, this book looks at how the term has been endlessly deconstructed and reclaimed, as reflected in anthropological, scientific, and similar writing over the last several decades. Made up of ten of Roy Ellen's finest articles, this book looks back at his ideas about nature and includes a new introduction that contextualizes the arguments and takes them forward. Many of the chapters focus on research the author has conducted amongst the Nuaulu people of eastern Indonesia.
10. Mountains of Blame: Climate and Culpability in the Philippine Uplands
By Will Smith
Swidden agriculture has long been considered the primary cause of deforestation throughout Southeast Asia, and the Philippine government has used this belief to exclude the indigenous people of Palawan Island from their ancestral lands and to force them to abandon traditional modes of land use. After adopting ostensibly modern and ecologically sustainable livelihoods, the Pala'wan people have experienced drought and uncertain weather patterns, which they have blamed on their own failure to observe traditional social norms that are believed to regulate climate—norms that, like swidden agriculture, have been outlawed by the state. In this ethnographic case study, Will Smith asks how those who have contributed least to greenhouse gas emissions and environmental degradation have come to position themselves as culpable for the devastating impacts of climate change, examining their statements about changing weather, processes of dispossession, and experiences of climate-driven hunger. By engaging both forest policy and local realities, he suggests that reckoning with these complexities requires reevaluating and questioning key wisdoms in global climate-change policy: What is indigenous knowledge, and who should it serve? Who is to blame for the vulnerability of the rural poor? What, and who, belongs in tropical forests?
11. Traditional Ecological Knowledge in Georgia: A Short History of the Caucasus
By Zaal Kikvidze
This multidisciplinary book develops a synthesis of traditional ecological knowledge in the Caucasus region in Georgia – a hotspot of natural and cultural diversity.Traditional ecological knowledge connects the knowledge of natural phenomena with the culture of a given human society, and Georgia is an excellent case study for observing this knowledge. The Caucasus region in particular is notable for its natural and ethnocultural diversity and this book weaves together the disciplines of history, environment and ethnography to develop a synthesis of traditional ecological knowledge. Tracing the history of Georgia through two main phases, the hunter and gatherer bands and the agrarian phase, the author examines important events such as the breeding of naked hexaploid wheat, the domestication of the grapevine and the development of viticulture. By utilising this historic perspective it allows us to clearly see how traditional ecological knowledge has increased in sophistication during the long prehistory of Georgia, and most importantly how this type of knowledge underpins the social and economic progress of traditional societies, not only in Georgia, but throughout the world.This book will be of great relevance to interdisciplinary-minded scholars and students who have an interest in the relationships between nature and human society, including anthropologists, historians, biologists, ecologists, botanists, sociologists and ethnographers.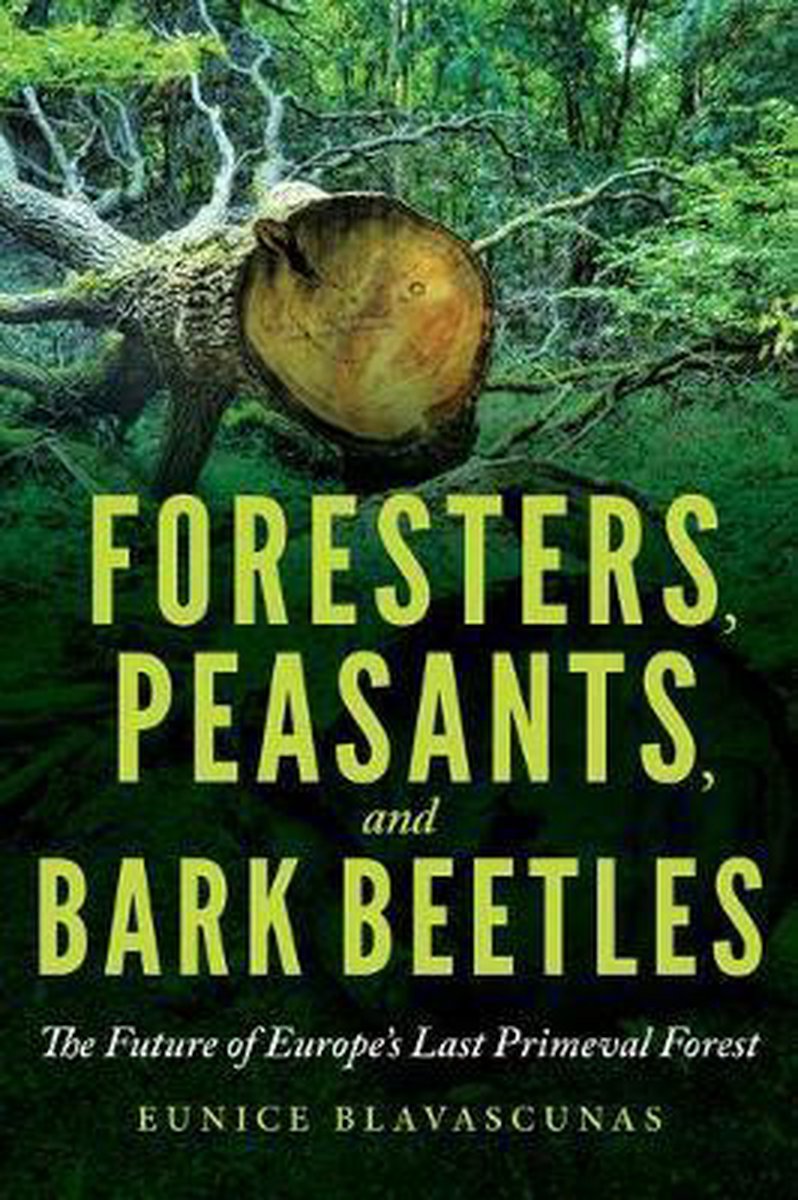 12. Foresters, Borders, and Bark Beetles: The Future of Europe's Last Primeval Forest
by Eunice Blavascunas
In Europe's last primeval forest, at Poland's easternmost border with Belarus, the deep past of ancient oaks, woodland bison, and thousands of species of insects and fungi collides with authoritarian and communist histories. Foresters, biologists, environmentalists, and locals project the ancient Białowieża Forest as a series of competing icons in struggles over memory, land, and economy, which are also struggles about whether to log or preserve the woodland; whether and how to celebrate the mixed ethnic Polish/Belarusian peasant past; and whether to align this eastern outpost with ultraright Polish political parties, neighboring Belarus, or the European Union. Eunice Blavascunas provides an intimate ethnographic account, gathered in more than 20 years of research, to untangle complex forest conflicts between protection and use. She looks at which pasts are celebrated, which fester, and which are altered in the tumultuous decades following the collapse of communism. Foresters, Borders, and Bark Beetles is a timely and fascinating work of cultural analysis and storytelling that textures its ethnographic reading of people with the agency of the forest itself and its bark beetle outbreaks, which threaten to alter the very composition of the forest in the age of the Anthropocene.
13. The Snow Leopard and the Goat: Politics of Conservation in the Western Himalayas
by Shafqat Hussain
Following the downgrading of the snow leopard's status from "endangered" to "vulnerable" by the International Union for Conservation of Nature in 2017, debate has renewed about the actual number of snow leopards in the wild and the most effective strategies for coexisting with these enigmatic animals. Evidence from Pakistan and other countries in the snow leopard's home range shows that they rely heavily on human society—domestic livestock accounts for as much as 70 percent of their diet. Maintaining that the snow leopard is a "wild" animal, conservation NGOs and state agencies have enacted laws that punish farmers for attacking these predators, while avoiding engaging with efforts to mitigate the harms suffered by farmers whose herds are reduced by snow leopards.
This ethnography examines the uneven distribution of costs and benefits involved in snow leopard conservation and shows that for the conservation of nature to be successful, the vision, interests, and priorities of those most affected by conservation policies—in this case, local farmers—must be addressed. A case history of Project Snow Leopard in the mountains of northern Pakistan, which inspired similar programs in India, Bhutan, Nepal, Mongolia, Afghanistan and Tajikistan, describes how the animal's food habits are studied, how elusive individuals are counted, and how a novel kind of "snow leopard insurance" has protected the species by compensating farmers for livestock losses. The Snow Leopard and the Goat demonstrates that characterizing this conflict as one between humans (farmers) and wildlife (snow leopards) is misleading, as the real conflict is between two human groups—farmers and conservationists—who see the snow leopard differently.
14. Hurricane Harvey's Aftermath: Place, Race, and Inequality in Disaster Recovery
by Kevin M. Fitzpatrick and Matthew L. Spialek
Hurricane Harvey was one of the worst American natural disasters in recorded history. It ravaged the Texas Gulf Coast, and left thousands of people homeless in its wake. In Hurricane Harvey's Aftermath, Kevin M. Fitzpatrick and Matthew L. Spialek offer first-hand accounts from survivors themselves, providing a rare, on-the-ground perspective of natural disaster recovery. Drawing on interviews from more than 350 survivors, the authors trace the experiences of individuals and their communities, both rich and poor, urban and rural, white, Latinx, and Black, and how they navigated the long and difficult road to recovery after Hurricane Harvey. From Corpus Christi to Galveston, they paint a vivid, compelling picture of heartache and destruction, as well as resilience and recovery, as survivors slowly begin rebuilding their lives and their communities. An emotionally provocative read, Hurricane Harvey's Aftermath provides insight into how ordinary people experience and persevere through a disaster in an age of environmental vulnerability.
15. Gardens of Gold: Place-Making in Papua New Guinea
by Jamon Alex Halvaksz
Since the start of colonial gold mining in the early 1920s, the Biangai villagers of Elauru and Winima in Papua New Guinea have moved away from planting yams and other subsistence foods to instead cultivating coffee and other cash crops and dishing for tradable flakes of gold. Decades of industrial gold mining, land development, conservation efforts, and biological research have wrought transformations in the landscape and entwined traditional Biangai gardening practices with Western capital, disrupting the relationship between place and person and the social reproduction of a community. Drawing from extensive ethnographic research, Jamon Halvaksz examines the role of place in informing indigenous relationships with conservation and development. How do Biangai make meaning with the physical world? Collapsing Western distinctions between self and an earthly other, Halvaksz shows us it is a sense of place—grounded in productive relationships between nature and culture—that connects Biangai to one another as "placepersons" and enables them to navigate global forces amid changing local and regional economies. Centering local responses along the frontiers of resource extraction, Gardens of Gold contributes to our understanding of how neoliberal economic practices intervene in place-based economies and identities.
---
2020 Edited Volumes in Environmental Anthropology
1. Outside the Anthropological Machine: Crossing the Human-Animal Divide and Other Exit Strategies
Edited by Chiara Mengozzi
In the midst of the climate crisis and the threat of the sixth extinction, we can no longer claim to be the masters of nature. Rather, we need to unlearn our species' arrogance for the sake of all animals, human and non-human. Rethinking our being-in-the-world as Homo sapiens, this monograph argues, starts precisely from the way we relate to our closer companion species. The authors gathered here endeavour to find multiple exit strategies from the anthropocentric paradigms that have bound the human and social sciences. Part I investigates the unexplored margins of human history by re-reading historical events, literary texts, and scientific findings from an animal's perspective, rather than a human's. Part II explores different forms of human-animal relationships, putting the emphasis on the institutions, spaces, and discourses that frame our interactions with animals. Part III engages with processes of "translation" that aim to render animals' experience and perception into human words and visual language.
2. Environment and Belief Systems
Edited by G. N. Devy, Geoffrey V. Davis
Part of the series Key Concepts in Indigenous Studies, this book focuses on the concepts that recur in any discussion of nature, culture and society among the indigenous. The book, the first in a five-volume series, deals with the two crucial concepts of environment and belief systems of indigenous peoples from all the continents of the world. With contributions from renowned scholars, activists and experts from around the globe, it presents a salient picture of the environments of indigenous peoples and discusses the essential features of their belief systems. It explores indigenous perspectives related to religion, ritual and cultural practice, art and design, and natural resources, as well as climate change impacts among such communities in Latin and North America, Oceania (Australia, New Zealand and the South Pacific Islands), India, Brazil, Southeast Asia and Africa. Bringing together academic insights and experiences from the ground, this unique book's wide coverage will serve as a comprehensive guide for students, teachers and scholars of indigenous studies. It will be essential reading for those in anthropology, social anthropology, sociology and social exclusion studies, religion and theology, and cultural studies, as well as activists working with indigenous communities.
3. The Routledge Handbook of Indigenous Environmental Knowledge
Edited by Thomas F. Thornton, Shonil A. Bhagwat
This volume provides an overview of key themes in Indigenous Environmental Knowledge (IEK) and anchors them with brief but well-grounded empirical case studies of relevance for each of these themes, drawn from bioculturally diverse areas around the world. It provides an incisive, cutting-edge overview of the conceptual and philosophical issues, while providing constructive examples of how IEK studies have been implemented to beneficial effect in ecological restoration, stewardship, and governance schemes. Collectively, the chapters cover Indigenous Knowledge not only in a wide range of cultures and livelihood contexts, but also in a wide range of environments, including drylands, savannah grassland, tropical forests, mountain landscapes, temperate and boreal forests, Pacific and Indian Ocean islands, and coastal environments. The chapters discuss the complexities and nuances of Indigenous cosmologies and ethno-metaphysics and the treatment and incorporation of IEK in local, national, and international environmental policies. Taken together, the chapters in this volume make a strong case for the potential of Indigenous Knowledge in addressing today's local and global environmental challenges, especially when approached from a perspective of appreciative inquiry, using cross-cultural methods and ethical, collaborative approaches which limit bias and inappropriate extraction of IEK. The book is a guide for graduate and advanced undergraduate teaching, and a key reference for academics in development studies, environmental studies, geography, anthropology, and beyond, as well as anyone with an interest in Indigenous Environmental Knowledge.
4. Ecological Nostalgias: Memory, Affect and Creativity in Times of Ecological Upheavals
Edited by Olivia Angé and David Berliner
Introducing the study of econostalgias through a variety of rich ethnographic cases, this volume argues that a strictly human centered approach does not account for contemporary longings triggered by ecosystem upheavals. In this time of climate change, this book explores how nostalgia for fading ecologies unfolds into the interstitial spaces between the biological, the political and the social, regret and hope, the past, the present and the future.
5. Science in the Forest, Science in the Past
Edited by Geoffrey E.R. Lloyd and Aparecida Vilaça
This collection brings together leading anthropologists, historians, philosophers, and artificial-intelligence researchers to discuss the sciences and mathematics used in various Eastern, Western, and Indigenous societies, both ancient and contemporary. The authors analyze prevailing assumptions about these societies and propose more faithful, sensitive analyses of their ontological views about reality—a step toward mutual understanding and translatability across cultures and research fields. Science in the Forest, Science in the Past is a pioneering interdisciplinary exploration that will challenge the way readers interested in sciences, mathematics, humanities, social research, computer sciences, and education think about deeply held notions of what constitutes reality, how it is apprehended, and how to investigate it.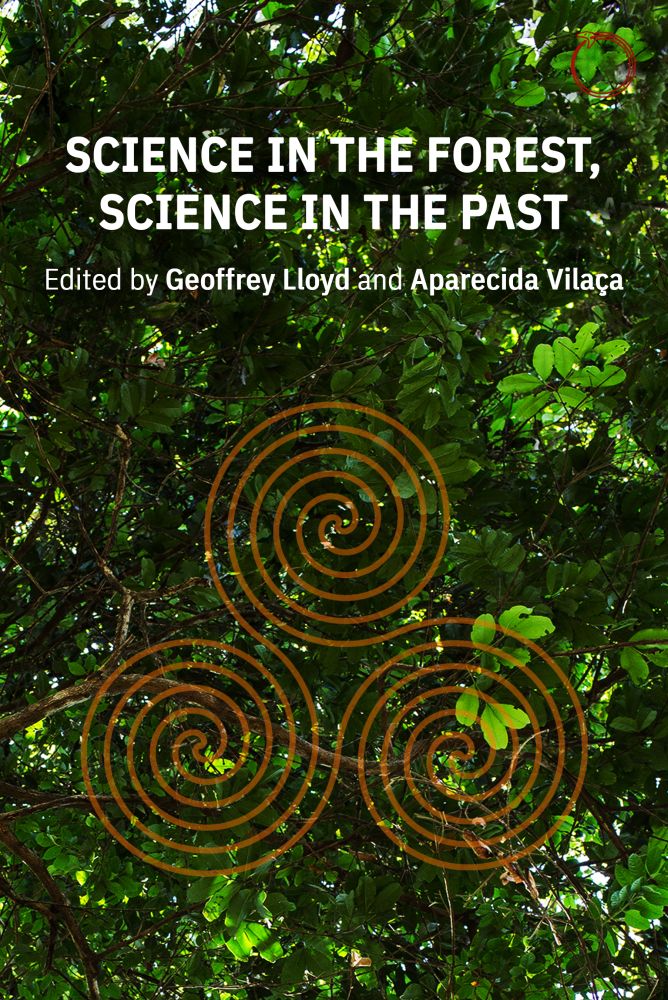 All descriptions are displayed as provided by the respective publishers of these books. Cover image by Ben White via Unsplash